How to Pay Your Rent
We try to make it as easy and convenient for you to make payments towards your rent.
Your rent is due monthly in advance on the 28th of every month. If you prefer to pay weekly, fortnightly or 4 weekly, you can do so, but please contact your Housing Officer to confirm this arrangement.
See below for a list of payment methods available:-

Direct Debit - The easiest and most flexible way of paying your rent. Payments can be made weekly, fortnightly, 4-weekly or monthly. You can setup a Direct Debit by calling us on 01786 446066 or by downloading a form. We will need 7 days notice to set this up.

Pay Point - As with payments at the Post Office, tenants can pay by cash using their allpay payment card at any shop, petrol station etc displaying the Pay Point logo. Click the logo to search for your nearest Pay Point.

Callpay Telephone Payments - Call the Association's office to make a payment over the phone. All you will need is your debit/credit card.Payments will be automatically taken from your bank account / credit card and will show on your statement as Allpay.net. A receipt can either be posted or emailed to you.

Allpay Phone Payments - An automated telephone system, allowing you to make payments from a landline or mobile telephone whenever you want. All you need is your swipecard and your debit/credit card. Simply dial 0844 557 8321.

Allpay Internet Payments - Internet Payments from allpay is a secure online payment service. This service is quick and easy and available whenever you want. All you need is an internet connection, your swipecard and your debit/credit card. Click on Allpay Internet Payments above to make payment.

Bank Transfer - To make payment using your telephone or internet banking service, contact the Association's office for the bank details and the reference number.

By Cheque - Payments can be made by cheque at the Association's office in person or by post. Please make cheques payable to "Forth Housing Association Ltd".

Bank Deposit - You can collect a bank giro credit slip from the Association's offices to make payment directly at the Clydesdale Bank.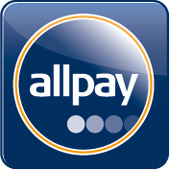 The Allpay App -The app is available for Apple iPhone and Android Smartphones. The App works in much the same way as an Internet Browser on a desktop computer or tablet. The App provides a user interface to the data services hosted at allpay which allows you to create an account, store your payment related information and make payments. For futher information about the Allpay app please visit http://www.allpay.net/app.
You can download the app from the Apple App Store or Google Play: https://market.android.com/details?id=net.allpay.consumer.allpay http://itunes.apple.com/us/app/allpay/id500135368?mt=8

Post Office - Every tenant is provided with an Allpay payment card at the start of their tenancy. Using your Allpay card, you can make payment by cash or cheque at any UK Post Office. Cheques should be payable to "Post Office Counters Ltd".